About
 We have all witnessed the dramatic increase in hate-motivated crimes across Canada and the multiple forms of extremism on the rise globally. Now is the time to pursue a more inclusive and equitable future for all. To build an understanding of the trends that are breeding hate across the globe, Ontario Tech University launched a research facility, the Centre on Hate, Bias and Extremism, providing capacity for students and researchers to study these trends, engage with the community, foster innovative thinking and enable real impact.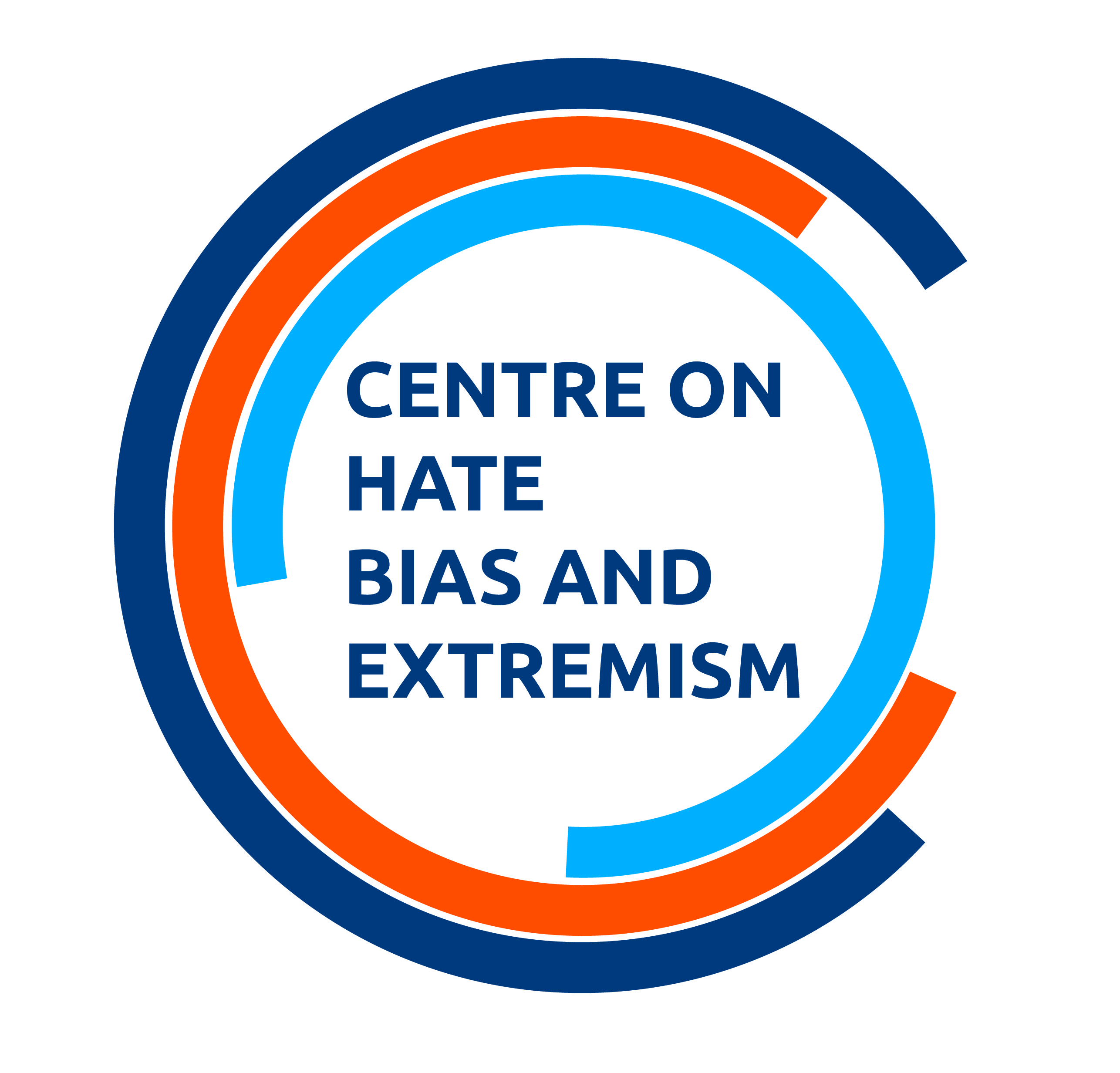 The focus of the Centre on Hate, Bias and Extremism is to explore the ways in which hate, bias and extremism challenge values of inclusion and equity, along lines of race, ethnicity, religion, gender, sexual orientation, disability and other relevant status characteristics, both singly and interactively. It recognizes the historical continuities that underlie contemporary patterns of discrimination, exclusion and violence directed toward those who are targeted.
Mission Statement
The CHBE advances awareness, understanding and prevention of hate, bias and extremism by providing research that will inform evidence-based policies and practices to promote a just and equitable society for all.
Why Now?

Globally, multiple forms of extremist violence are on the rise. In Canada, there are growing signs of intolerance with data on police-reported hate motivated crimes; a five per cent increase between 2014 and 2015, a further three per cent increase between 2015 and 2016 and from 2016 to 2017 there was a 47% increase in the number of police reported hate crimes.

There is an urgent need in Canada, and around the world, to build an understanding of these trends that will lead to intervention strategies for government, law enforcement and community agencies.

The CHBE will allow students, researchers, community partners and society as a whole to:

Study the reasons for the current politically inspired climate of hate.

Understand and combat the dramatic increase in hate crime directed toward marginalized and stigmatized communities and cope with the resurgence of right-wing extremism.

Recognize the need to quell the increasing public climate of hate and fear, and to condemn all forms of systemic racism and religious discrimination.

The Centre offers an advanced training ground for understanding and combating hate crime directed at marginalized communities and the resurgence of right-wing extremism. However, there is still much work to be done.

Core Objectives

Investigate critical social challenges and increases Canadian research capacity in the inter-related areas of hate, bias and extremism.

Support the training of students, postdoctoral fellows, academics, practitioners and the public to build capacity in Canada and to encourage interdisciplinary and multi-sectoral research and scholarship in the areas of hate, bias and extremism

Promote community engagement and awareness through broad publication and distribution of research results. Visit our Global Network Against Hate to learn more.

Develop solutions to benefit Canada and the international community, through the creation of evidence-based policy, practice and programming in the private and public sectors.