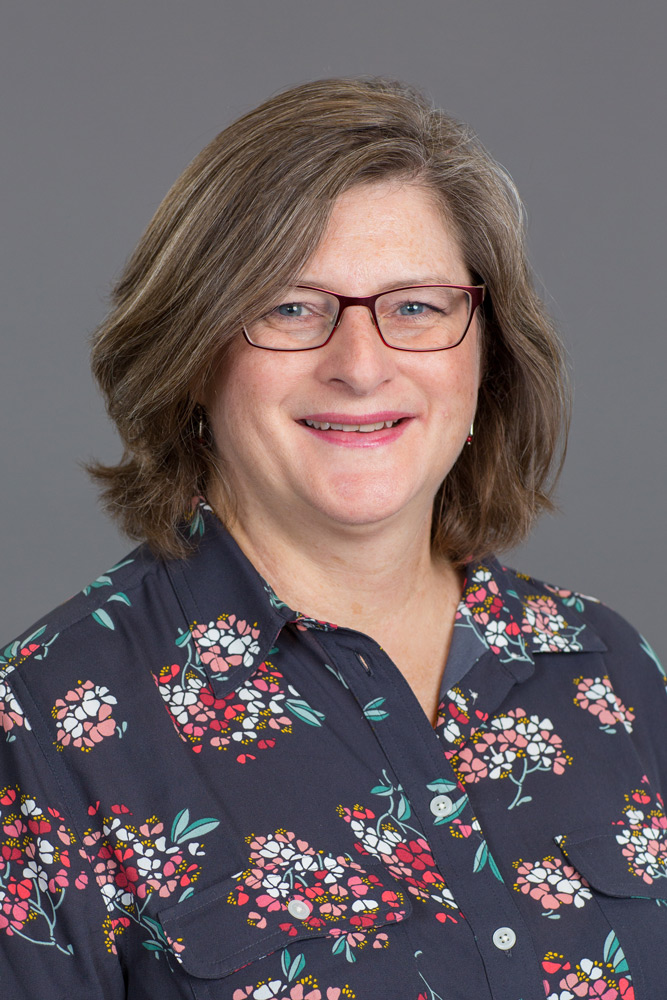 Alyson King

PhD
Associate Professor
Associate Dean, Undergraduate Student Experience
Faculty of Social Science and Humanities
Contact information
Room 307
Downtown Oshawa
2000 Simcoe Street North
Oshawa, ON L1G 0C5
905.721.8668 ext. 3421
---
Research topics
higher education
Under-represented students
Multiliteracies
History of education
Women's history
Supported education, Literacy and mental health
Graphic novels
Research and expertise
education and mental health
higher education in Canada
global communities
history of education
international relations
social issues and policy
social movements
supported education for adults living with mental illness
student experiences and strategies for success in post-secondary education
women's history and Canadian history
Honours theses
Dunn, A. (2015.) Replacing the Gardiner: Walkability's Importance in an Unexpected Place.
McKenzie, S. (2013). Ontario Tech in the News: Examining the institutional and geographical contexts surrounding the institution's inception. [We developed the material from the thesis into a publishable article, which was published by the Canadian Journal of Higher Education in 2016.]
Independent Study course projects
Nieto, Israel Guzman. (Fall 2016). Policies against sexual violence and sexual harassment: History and current policy implementation.
O'Neill, Carolyn. (Fall 2016). Challenging the culture of the hypersexualization of women: How the sexual health and media literacy education curricula in the Ontario secondary school system become ineffective curricular add-ons.
Student Research Award supervisions (undergraduate summer research awards)
Jackson, D. (2017). Project: Tools for Success: Helping Students Achieve and Succeed
McKenzie, S. (2012). Project: Ontario Tech in the News (won Student Research Showcase Award for her poster on her research.)
McKenzie, S. (2011). Project: Voices of Ontario Tech (won Student Research Showcase Award for her poster on her research.)
McKenzie, S. (2010). Project: Voices of Ontario Tech (won Student Research Showcase Award for her poster on her research.)
Diversities of resilience: understanding the strategies for success used by underrepresented students in Canadian universities (SSHRC Partnership Development Grant: $135,794)
Research will examine how underrepresented post-secondary students from across Canada are able to be successful in persisting to graduation.

Dr. Alyson E. King (PI); co-investigators: Drs. Nawal Ammar (Ontario Tech), Dr. Allyson Eamer (Ontario Tech), Dr. Susan Brigham (MSVU), Lorena Fontaine (University of Winnipeg), and Dr. Fiona McQuarrie (University of the Fraser Valley).

two years (2016-2018)
Increasing literacies through supported education and policies of inclusion (SSHRC Insight Grant: $169,389)
Project will examine supported education programs for adults at psychiatric hospitals across Canada.

Dr. Shanti Fernando (PI); Ontario Tech Co-Investigators Dr. Alyson King; Dr. Allyson Eamer; Dr. Tyler Frederick; Dr. Laura Pinto; Collaborators: John Rodnick- Waypoint Centre for Mental Health Care; Kathryn Kunkel Selkirk Mental Health Centre. 

five years (2016-2021)
Participation and persistence: An analysis of immigrant visible-minority students at Ontario Tech (Ontario Tech SSHRC Small Research Grant Program: $2,908)
This research that aims to understand the prevailing facilitative factors (both structural and individual) that help immigrant visible minority university students to succeed.
Dr. Alyson E. King (PI); co-investigators: Dr. Allyson Eamer and Dr. Nawal Ammar.
one year (2014-2015)
Academic Integrity Project (Teaching Innovation Fund Grant: $17,222)
Principal Investigator on applied research project to develop new resources and tools for Ontario Tech's academic integrity website; created learning modules, quizzes, teaching assignments and activities, and case studies to assist in teaching the fundamentals of academic integrity.
one year (2014-2015)
Supported Literacy Education for Persons Living with Mental Illness: Exploring Economic and Social Implications (SSHRC Insight Development Grant: $50,926)
Case study of the Supported Education Program at Ontario Shores Centre for Mental Health Sciences, in Whitby, Ontario, to understand the social, economic and political implications of low literacy skills for people living with mental illness.
Dr. Shanti Fernando (PI); co-investigators: Drs. Alyson E. King, Allyson Eamer, Wendy Stanyon, Ontario Tech, and Ms. Wanda Huntington, Ontario Shores Centre for Mental Health Sciences.
two years (2013-2015)
Voices of Ontario Tech oral history project (funded through Provost's Office)
Oral history interviews that will be deposited into the university archives. Three undergraduate research assistants (through the STAR awards and University Works programs) in each year of the project assisted in conducting interviews, transcribing interviews, recording interviews and organizing project.

Dr. Shirley Van Nuland (PI) and Dr. Alyson E. King (co-investigator). Funded by the Provost's Office, Ontario Tech.

three years (2010-2013)