Youth, Crime and Justice Specialization
What is the Youth, Crime and Justice Specialization?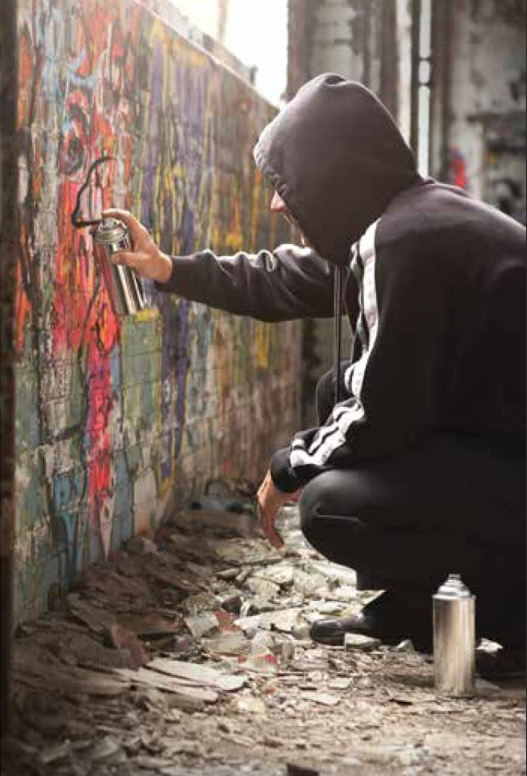 Within the Youth, Crime and Justice specialization students will look at youthful offending and victimization, as well as systems of youth justice in Canada and elsewhere. Particular emphasis is given to contemporary issues in youth justice and the effectiveness of the justice system in dealing with young people who come into conflict with the law.
How can I apply?
Admission is competitive. The specific average or standing required for admission varies from year to year. Students are selected by taking into consideration a wide range of criteria including school marks, distribution of subjects taken, and performance in subjects relevant to the academic program. Possession of the minimum requirements does not guarantee acceptance. Preference will be given to applicants with the best qualifications.
Current Ontario secondary school students must complete the Ontario Secondary School Diploma (OSSD) with six 4U or 4M credits including English (ENG4U). To learn more about the admissions process and apply, visit our Undergraduate Admissions website.
Experiential Learning: Internships, Practicums, and Community Engagement
To learn more about the Youth, Crime and Justice Specialization program's experiential learning opportunities (e.g., the practicum, the internship, and community engagement projects), check out the Faculty of Social Science and Humanities' Experiential Learning Office.
What courses will I take?
Required first-year courses (15 credit hours):
CRMN 1000U Introduction to Criminal Justice
SOCI 1000U Introductory Sociology
SSCI 1910U Writing for the Social Sciences

Two of:

COMM 1100U Introduction to Communication Studies
LGLS 1000U Foundations of Legal Studies
POSC 1000U Introduction to Political Science
PSYC 1000U Introductory Psychology
Criminology and Justice major core courses (66 credit hours):
SSCI 1300U Social Problems
CRMN 2040U Decolonizing Criminology
CRMN 2850U Classical Theories of Crime
SSCI 2900U Research Methods
SSCI 2910U Data Analysis
SSCI 2920U Qualitative Research Methods
CRMN 3850U Contemporary Theories of Crime

One of:

SSCI 3910U Advanced Data Analysis
SSCI 3920U Advanced Qualitative Methods

One of:

CRMN 4100U Doing Criminology
SSCI 4010U Policy Development
SSCI 4098U Practicum
SSCI 4103U Internship

One of:

4000-level CRMN course or
SSCI 4005U Independent Study
SSCI 4101U Honours Thesis I

One of:

CRMN 4001U Special Topics in Criminology and Justice
CRMN 4099U Criminology and Justice Integrating Project
SSCI 4102U Honours Thesis II
Two 3000- or 4000-level CRMN courses

Nine general electives**
The remaining 39 credit hours are selected based on the student's choice to pursue the Criminology and Justice major, or the Criminology and Justice major with a specialization.
Youth, Crime and Justice specialization (39 credit hours):

CRMN 3027U Delinquency, Deviance, and Youth Crime
CRMN 4037U Youth Justice Policy
PSYC 2010U Developmental Psychology
CRMN 2021U Families and the Justice System
SSCI 2025U Youth Cultures

One of:

CRMN 2030U Social Control
CRMN 2031U Rethinking Justice: Alternative Approaches
CRMN 2050U Rights and Wrongs in the Justice System
CRMN 2830U Theories of Justice

Two of:

CRMN 3040U Restorative Justice
CRMN 3050U Police and Society
CRMN 3060U Punishment and Society

One of:

CRMN 3010U Social Justice/Criminal Justice
CRMN 3028U Women in the Criminal Justice System
CRMN 4052U Policing Diverse Communities
CRMN 3056U Race-ing Justice
Two Youth, Crime and Justice electives*
One 4000-level CRMN course
One general elective**

Youth, Crime and Justice electives:
CRMN 3024U Criminal Gangs
LGLS 3130U Family Law
LGLS 3600U Family Mediation
FPSY 3039U Children, Psychology and the Law
SSCI 4025U Children's Rights