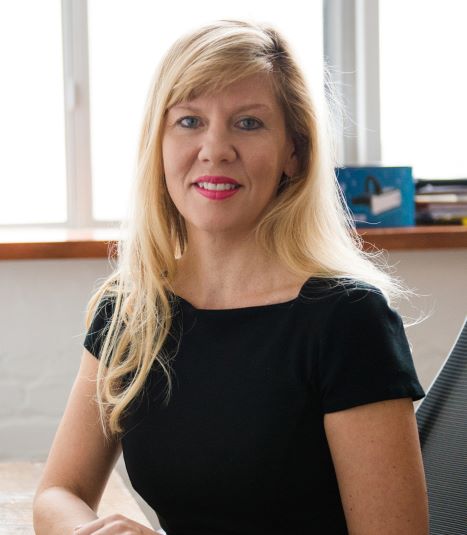 Isabel Pedersen

PhD
Professor
Canada Research Chair in Digital Life, Media and Culture
Communication and Digital Media Studies
Faculty of Social Science and Humanities
---
Background
Dr. Isabel Pedersen is Canada Research Chair in Digital Life, Media, and Culture and Professor of Communication Studies at Ontario Tech University. She is Founder and Director of the Digital Life Institute. She is also an Associate of the Joint Graduate Program in Communication and Culture at Ryerson University and York University. She studies the rhetorical, ethical, and political challenges posed by technological change on communication, culture, and identity. She is co-author of Writing Futures: Collaborative, Algorithmic, Autonomous (2021, Springer), and co-editor of Embodied Computing: Wearables, Implantables, Embeddables, Ingestibles (2020, MIT Press). She is published in academic journals including the Journal of Information, Communication and Ethics in Society, International Journal of Cultural Studies, Semiotica, and the Journal on Computing and Cultural Heritage.
Education
PhD, English Language and Literature

University of Waterloo
Research and expertise
Dr. Isabel Pedersen focuses on embodied computing, algorithmic culture, augmented reality, emergent media, and AI ethics.
Involvement
Selected publications

Ann Hill Duin & Isabel Pedersen. Writing Futures: Collaborative, Algorithmic, Autonomous (2021, Springer).

Isabel Pedersen & Andrew Iliadis, A. (Eds.) Embodied computing: Wearables, implantables, embeddables, ingestibles. Cambridge: MIT Press. April, 2020.

Isabel Pedersen, Tom Everrett, and Sharon Caldwell (2020). The Wearable Past: Integrating a Physical Museum Collection of Wearables into a Database of Born-digital Artifacts Digital Studies / Le champ numérique. 10(1), 1-12.

Isabel Pedersen & Ihor Junyk (2019). Fearmonger: Fear, film, digital embodiment, and cinematic futures. Parol - Quaderni d'arte e di eipistemologia, 30, 103-126.

Andrew Iliadis & Isabel Pedersen (2018). The fabric of digital life: Uncovering sociotechnical tradeoffs in embodied computing through metadata. Journal of Information, Communication and Ethics in Society, 16(3), 311-327.

Isabel Pedersen, Samantha Reid & Kristen Aspevig (2018). Developing social robots for aging populations: A literature review of recent academic sources. Sociology Compass, 12(6): e12585