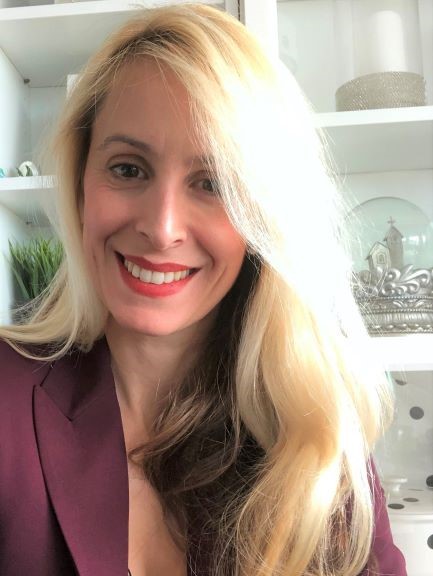 Vivian Stamatopoulos

PhD
Associate Teaching Professor
Criminology and Justice
Faculty of Social Science and Humanities
Contact information
Bordessa Hall - Room 306
Downtown Oshawa
55 Bond Street East
Oshawa, ON
905.721.8668 ext. 5883
905.721.3372 (fax)
---
Background
Dr. Vivian Stamatopoulos holds a Master of Arts (Sociology) and Doctor of Philosophy from York University (Sociology). Her research interests focus on child and youth-based caregiving (young carers), unpaid family caregiving and long-term care (LTC). She is also a leading advocate for LTC residents in Ontario and has provided over 200 expert interviews on the topic of long-term care over the course of the COVID-19 pandemic.
Education
MA, Sociology

York University

PhD, Sociology

York University
Courses taught
Research Methods (SSCI2900)
Qualitative Research Methods (SSCI2920)
Restorative Justice (CRMN3040)
Youth Cultures (SSCI2050)
Involvement
Recent publications

Frederick, T. J., Vitopoulos, N., Stamatopoulos, V., & Kidd, S. A. (2021). Brief Report: Youth Homelessness, Youthful Caregiving, and Resilience. Children and Youth Services Review, 129(106177), 1-8.

Stamatopoulos & Mehra (2021, February). Keeping private long-term care would be a deadly mistake. Toronto Star.

Arya, Jabbar & Stamatopoulos (2020, August). Preparing nursing homes for a second wave starts with staffing. Toronto Star.

Stamatopoulos, V. (2020, June). Who is going to protect our seniors in long-term care? Metroland

Stamatopoulos, v. (2018). The young carer penalty: exploring the costs of caregiving among a sample of Canadian youth. Child & youth services. 

Mandell, N., & Stamatopoulos, V. (2017). Caregiving and Support for Older Adults. In A. Gaszo and K. Kobayashi (Eds.), Continuity and Innovation: Canadian Families in the New Millennium (pp. 199-215). Toronto: Nelson Education Ltd.

Chadi, N. & Stamatopoulos, v. (2017). Caring for young carers in Canada. Canadian medical association journal, 189(28), e925-e926.

Kavanaugh, M., Kalipeni, J. & Stamatopoulos, v. (2016). Application of the UN charter on rights of the child: United States policy and international context. Child Abuse Research: A South African journal – CARSA, 1(1), 68-81.

Kavanaugh, M., & Stamatopoulos, V., Cohen, D., & Zhang, L. (2015). Unacknowledged caregivers: a scoping review of research on young/youth caregivers in the U.S. adolescent research review, 1(1), 29-49.

Stamatopoulos, V. (2015). Supporting young carers: A qualitative review of young carer services in Canada. International journal of youth and adolescence, 21(2), 178-194.

Stamatopoulos, V. (2015). One million and counting: the hidden army of young carers in Canada. Journal of youth studies, 18(6), 809-822.