Hallmark Movies and the Canadian Film Industry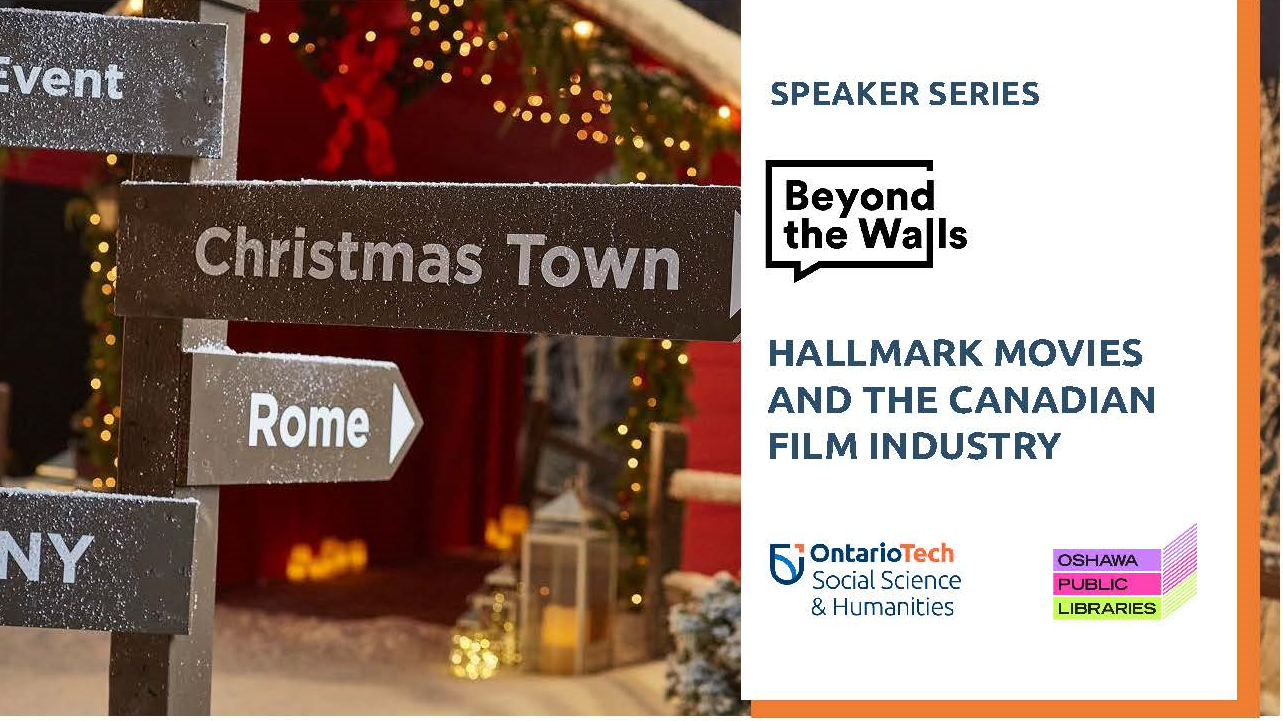 Hallmark movies are a familiar, fun, and formulaic part of many people's holiday viewing habits. Did you know most of them are also Canadian? Learn more about the role Hallmark movies play in Canada's entertainment industries—and why we can't even get the Hallmark Channel here in the first place!
This event was held on December 14, 2020
 
Speaker bio

Dr. Andrea Braithwaite is an Associate Teaching Professor of Communication and Digital Media Studies at Ontario Tech University. She specializes in crime stories across pop culture and is part of a research team investigating Canadian crime film, which is funded by the Social Sciences and Humanities Research Council of Canada. 

In case you missed it: