Tabletop Role-playing Games and Social Justice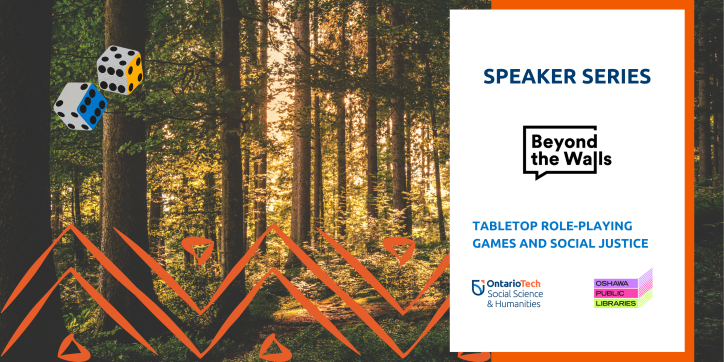 Have you heard about role-playing games and wondered what they were all about? In this special session of Beyond the Walls, we explore the tabletop role-playing game The Deep Forest! Learn how role-playing games work, and in collaboration with members of Ontario Tech's Indigenous Education and Cultural Services, explore the game's themes of community and healing. Together, we will see how role-playing games give us the chance to collectively imagine different worlds and possible futures.
Attendees are asked to please familiarize themselves with The Deep Forest in advance. The Deep Forest is created by Mark Diaz Truman and Avery Alder, and played with gratitude for their work.
Cancelled due to low registration.
Facilitator bios: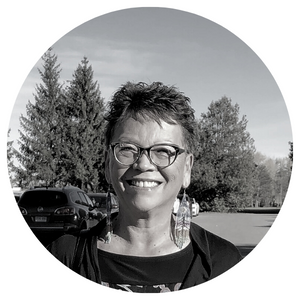 Jill Thompson, Anishinaabe-Kwe, is a member of the Mississaugas of Scugog Island First Nation and currently lives on the First Nation. Jill has been working as the Indigenous Cultural Advisor at Ontario Tech University since July 2014. Jill graduated from the Indigenous Studies Program at Trent University with Honours. While studying at Trent, Jill also took a Native Counselling Training Program through the Ontario Native Education Counselling Association and became a certified mental health counsellor. Previous to coming to Ontario Tech University, Jill worked as the Indigenous Cultural Advisor/Counsellor at Trent University in the First Peoples House of Learning.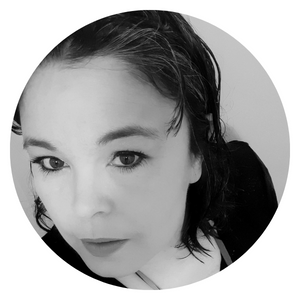 Stephanie Hill is Mohawk, turtle clan from Six Nations of the Grand River. She has been working in the Social Service sector for the past 20 years. She is a mother and grandmother, with those being primary roles. Stephanie has also spent time both behind the scenes and on the front lines of Indigenous Landback initiatives, most notably Kanohstaton in 2006 and Standing Rock in 2016. Stephanie is a dedicated supporter of decolonization initiatives that centre the land and water.
 Spots are limited!