Working to Address Opioid Overdoses in Durham Region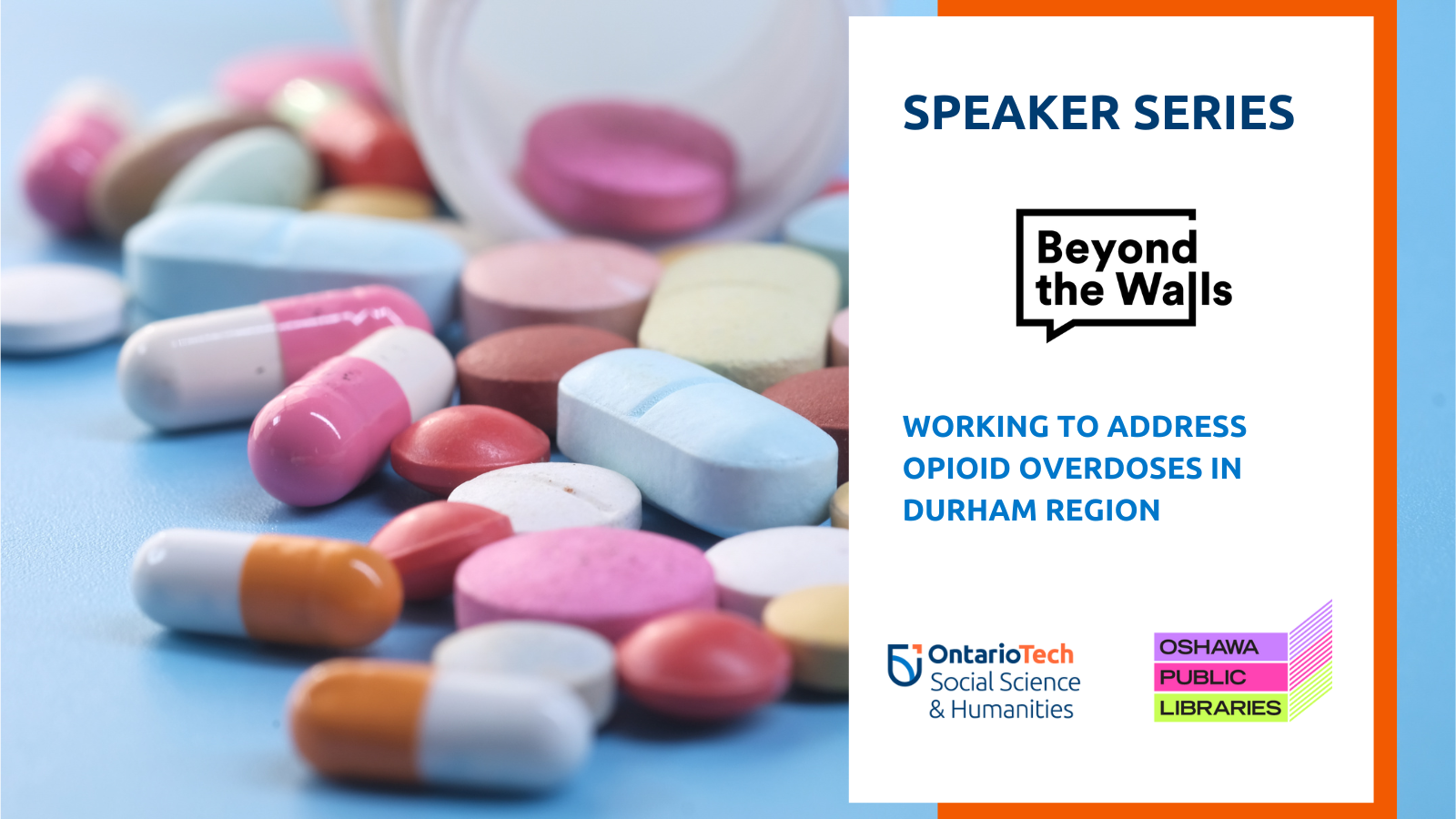 Durham Region Health Department Public Health Nurses and Durham Region Opioid Task Force members will come together to share information about the local Opioid Response Plan and activities currently underway to help address opioid overdoses in Durham Region. Join us on November 10th to hear Dr. Steven Hayle from Ontario Tech University facilitate a conversation amongst panel members.
This event was offered in-person and virtually.
This event was held November 10, 2022.
Dr. Steven Hayle is an associate teaching professor in Criminology and Justice at Ontario Tech University who specializes in drug policy and the ways in which it varies both within and across countries.
In case you missed it: