Criminology Professor Hosts Special Topics Class on #BlackLivesMatter
During the Winter 2019 term, a Special Topics class run by Criminology professor Wesley Chrichlow, PhD, entitled #BlackLivesMatter, was home to four student-led Community Engagement Projects. The projects ranged from harm-reduction strategies to community art events. 
Project Restore FIBI's re-branding
Project Restore Families Impacted By Incarceration (FIBI) provides services to help families affected by incarceration. In partnership with Restore FIBI and under the supervision of Founder and Executive Director Aisha Francis, students assisted in developing an outreach strategy to increase the online presence and engagement of the organization by implementing a lighter, more hopeful brand.
Students in the group connected Francis with their network of contacts to attract new followers and supporters, and increase awareness around the impact of incarceration on families.
"This group was phenomenal! They took a lot of leadership when I shared my vision with them and moved forward with it immediately."
-Aisha Francis, Founder and Executive Director, Project Restore FIBI
Honouring Indigenous art and culture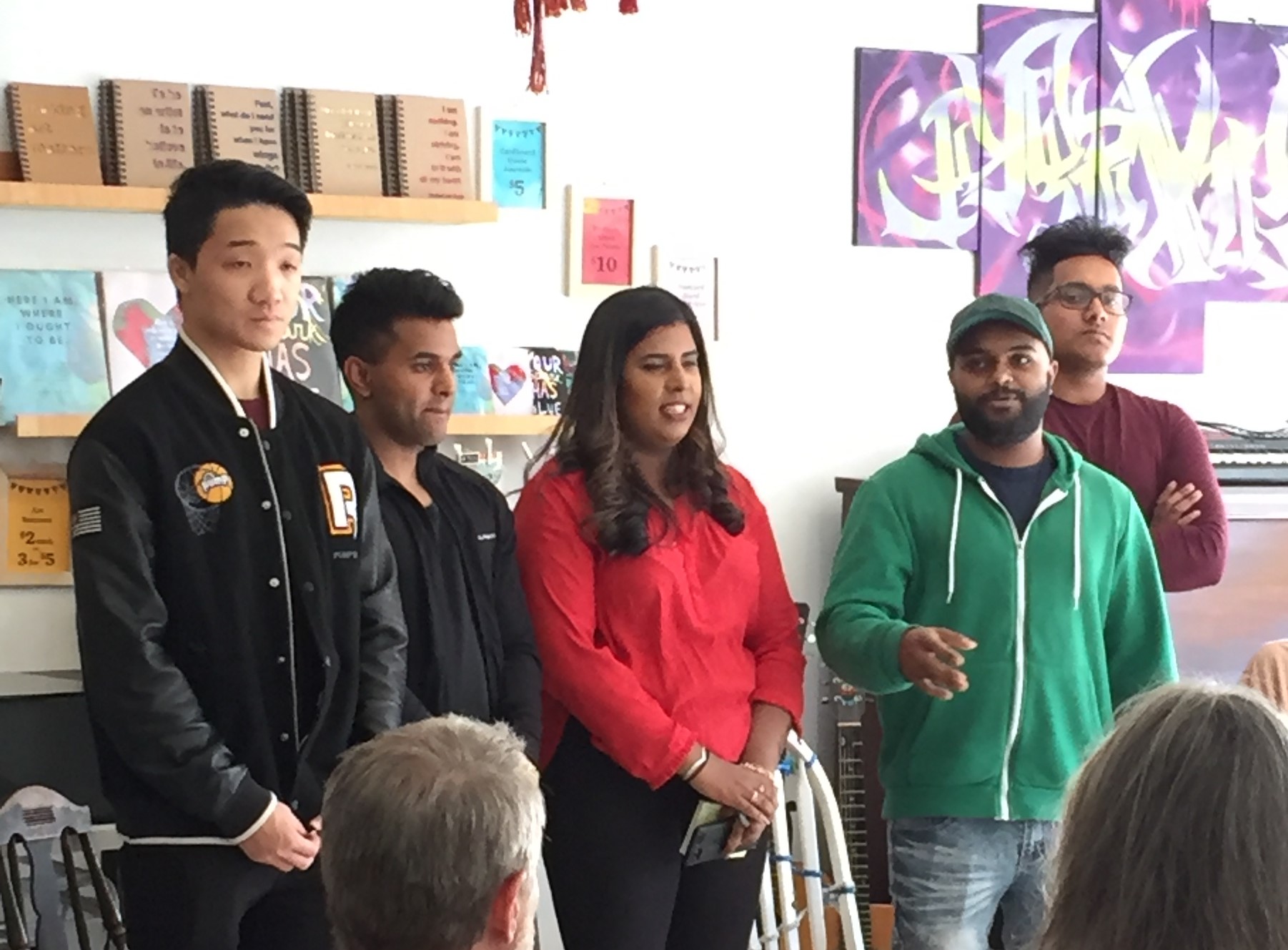 The LivingRoom is a registered charity that provides all members of its community, including those who are most marginalized, with opportunities to create art at no or low cost. In partnership with the LivingRoom and its founder and Executive Director Mary Krohnert, students organized an event to honour the work of three Indigenous artists in our community.

Participating artists included Traditional Knowledge Keeper Rick Bourque, Poet Mary Kelly, and Artist Catherine Elenor Connaty. The group drew on the idea of contemporary art and its link to culture and history to resist through storytelling. This idea is heavily present within the #BlackLivesMatter movement, and was a message Dr. Crichlow explored extensively in his classroom.

"Both the Black and Indigenous community can draw support from each other when challenging and subverting system-level structures of oppression and racism. Both communities have relied on a decolonized and transformative power of storytelling and the arts to resist injustice and inequities."
-Wesley Crichlow, PhD, Professor, Faculty of Social Science and Humanities, Ontario Tech University
Harm reduction on campus
In partnership with the AIDS Committee of Durham Region and its African and Caribbean Outreach Co-ordinator Dane Record, students are attempting to implement a harm-reduction strategy by installing dispensers across campus to provide access to safe sex items.
Providing an opportunity for marginalized youth
Their Opportunity is a grassroots charity that provides low-income families with the means to enrol their children in organized sports and recreation programs. In partnership with this organization and its President and CEO Randy Gill, students are working to develop an after-school program for marginalized and at-risk youth.