FSSH Represented by Faculty and Students at Annual Psychology Conference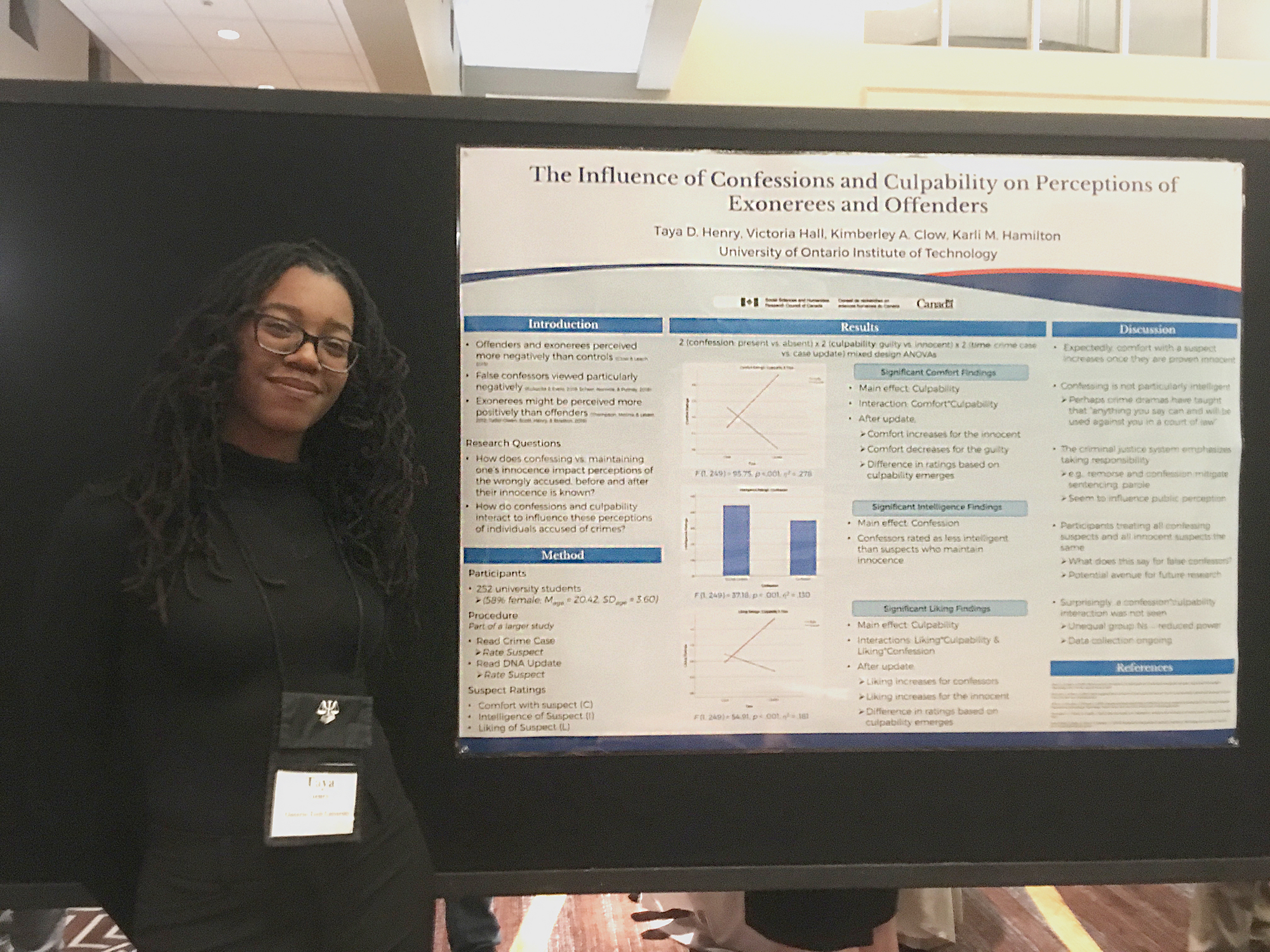 April 1, 2020
Earlier this month, thirteen Forensic Psychology graduate students accompanied four faculty members to the annual American Psychology-Law Society conference which took place March 5-7 in New Orleans. Graduate students presented in symposiums, data blitzes, and poster sessions. One PhD student, Mark Snow, chaired a symposium on "Police in School Contexts," while another, Jeff Kaplan, co-hosted a full-day pre-conference workshop on "Serving as an Expert Witness in Disputed Confession Cases."  

Students were enthusiastic about their experiences. First-year MSc student, Daniella Filoso, who is working with Dr. Lindsay Malloy, presented a talk titled "Examining School Resource Officers' Involvement in American School Shootings". She was grateful for the opportunity to experience field research come to life.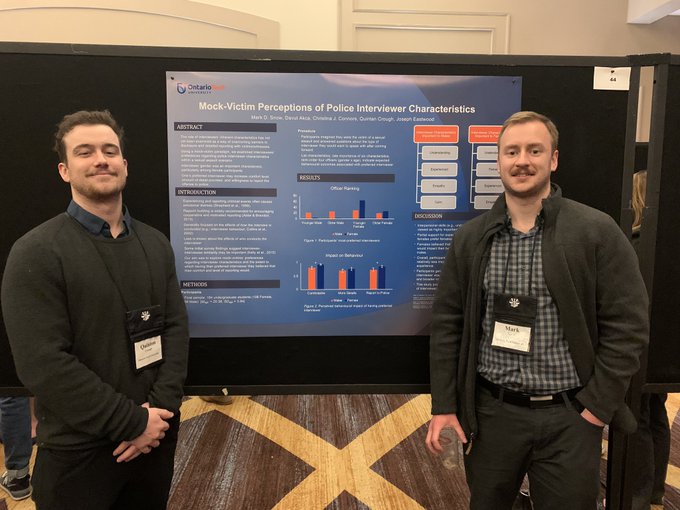 "It was a great experience and allowed me to meet new people and discover a wide range of research within the field of psych-law," says Filoso. "It was also nice to see the research being conducted and presented by students and faculty within our own department!"

Fourth-year PhD student, Lyndsay Woolridge, who is working with Dr. Amy Leach, presented the talk "Perceptions of Interviewees' Accents During Deception Detection". For her, attending events such as these are crucial to her professional development.

"I experienced firsthand how important conference participation is to growing my professional network and establishing myself in the field, especially as I begin to seek postdoctoral opportunities," says Woolridge. "The preeminence of the AP-LS conference, particularly among researchers in the niche field of deception detection, makes my participation even more valuable in shaping my academic career."

PhD student Annmarie Khairalla's presentation "Examining Wrongful Conviction Causes, Minority Status & Cold Case Status in Exoneration Cases" was awarded an AP-LS travel award, an initiative that seeks to increase diversity with AP-LS. This award is given to students from underrepresented groups who present research at the conference.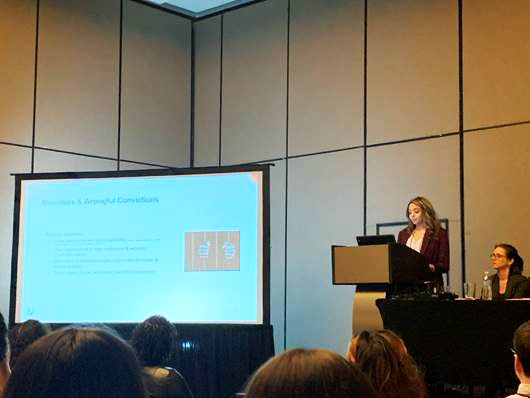 Khairalla's paper was a joint effort with Ontario Tech Forensic Psychology Professor Dr. Brian Cutler as well as representatives from Central Michigan University Dr. Kyle Scherr and grad student Chris Normile.

Dr. Kimberley Clow, Director of the Forensic Psychology Graduate program at Ontario Tech University, was pleased to see so many graduate students in attendance, including Carina Cardoso, one of the program's newly admitted students who will begin her studies in the Fall.
Dr. Clow believes conference attendance is a vital experiential component in a graduate student's education.
"This conference is a great opportunity for students to apply their learning and knowledge from the classroom to real academic situations," says Dr. Clow. "It allows them to build on their presentation skills, network with expert researchers in the field, and to participate in crucial knowledge dissemination."

Learn more about Graduate Studies in Forensic Psychology at Ontario Tech University.