Indigenous Studies Fellow Defends Thesis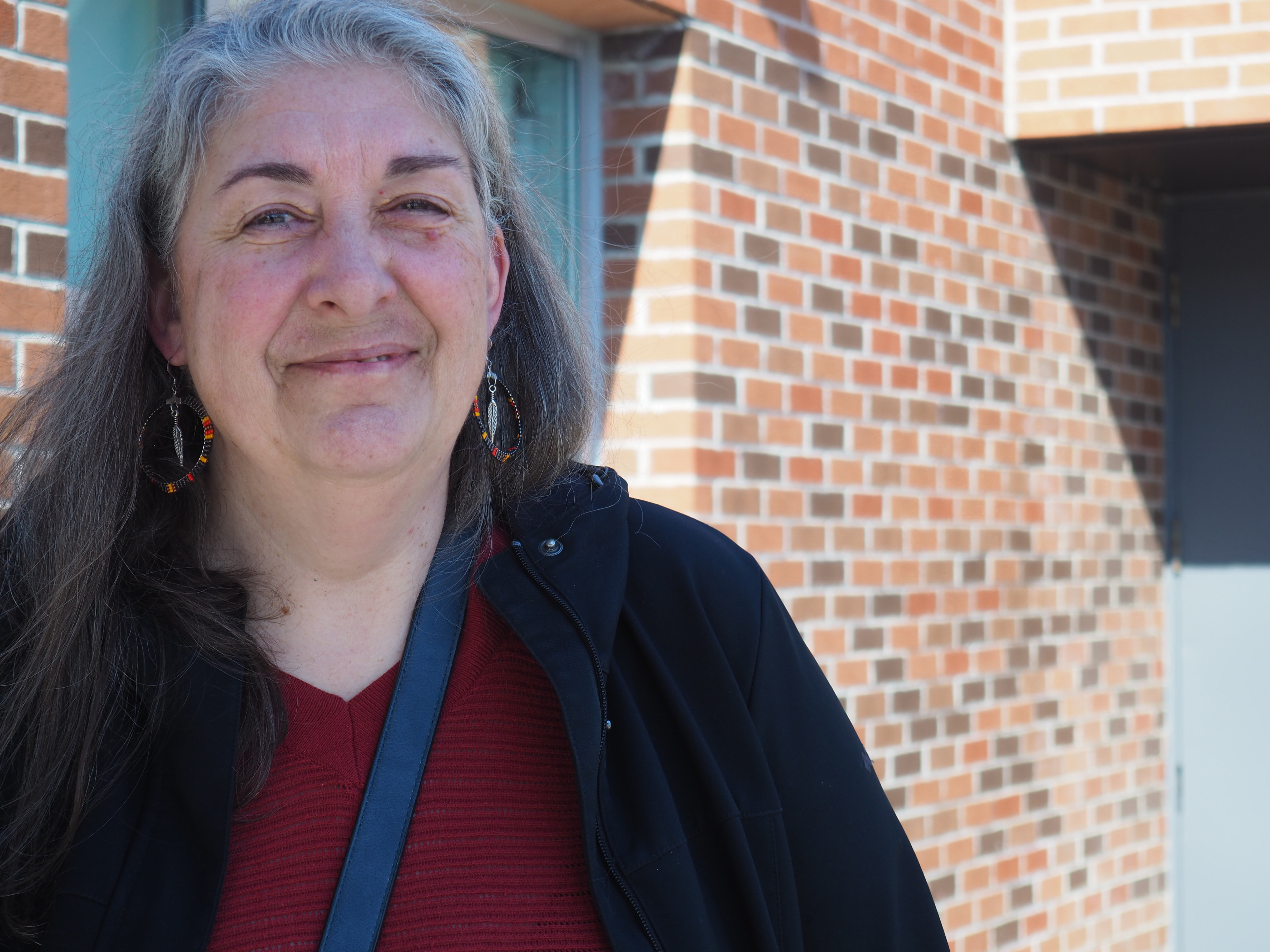 March 16, 2020
On February 28, Ontario Tech's first-ever Indigenous Studies Dissertation Completion Fellow successfully defended her doctoral thesis, Reconnecting the Heart and Spirit: Making Meaning of Traditional Healing Experiences with Anishinabek Individuals in Dealing with Trauma, an exploration of the meaning Indigenous people attach to the use of traditional practices and ceremonies to cope with trauma.

Nancy Stevens has been a PhD student in the Indigenous Studies program at Trent University since 2005, coming in and out of her studies because of issues like finances and parenthood. She re-entered the program in 2016, after returning from spending a few years in the Yukon.  She was made aware that the Fellowship was being developed in 2017, and successfully applied in 2018.

The initiative was developed by Ontario Tech's President's Indigenous Reconciliation Taskforce resulting in a collaboration between Trent University's Chanie Wenjack School for Indigenous Studies and Ontario Tech's Faculty of Social Science and Humanities.

"We are very pleased that Dr. Stevens was our inaugural Indigenous Dissertation Fellow here at FSSH," said Dr. Peter Stoett, Dean at the Faculty of Social Science and Humanities. "Many of our students have benefited from her wisdom and kindness, and she's cleared a path for future holders of this exciting fellowship as we move toward the decolonization of post-secondary education at Ontario Tech University."

The Fellowship allows Ontario Tech University to engage doctoral students well-versed in Indigenous knowledge and pedagogy as instructors in order to expand the university's Indigenous-focused curricular offerings.

Nancy's background is deep-rooted in helping Indigenous individuals heal from trauma, having worked as a counsellor, first with B'saanibimaadsiwin Mental Health in Parry Sound, and then at Niijkiwendidaa Anishnaabekwewag Services Circle, providing short and long-term counselling for Indigenous women and their families. It was this interest that propelled her dissertation forward, allowing her to learn even more about traditional healing and how it helps rebuild relationships that are still suffering from the consequences of colonization.

"What has really been reinforced is the fact that colonization has caused so many disruptions in relationships within families, within communities, within nations, but also between people and themselves," says Dr. Stevens. "This whole process is about rebuilding those relationships and reconnecting people with who they are."

Her work re-affirms that traditional healing experiences are crucial to helping Anishinabek people cope with trauma because it is a reflection of who they are.

"This is validating their cultural identity, and this is just as integral as a more personal sense of identity," she says. "When I've worked with people who come from communities that still have a heavy influence of Christian ideas, you see individuals who are unable to make that bridge back into fully knowing who they are because of the fear imposed on cultural practices by the Christian churches. Without that, you can't heal. It comes down to very basic ideas of self-identity."

Since starting her Fellowship, Dr. Stevens has taught four iterations of Ontario Tech's Introduction to Indigenous Studies and has helped in developing Indigenous curriculum. She will also participate in the Equity Conference being held at Ontario Tech University on April 30.