FSSH Community Pathways Practicum Showcase a big hit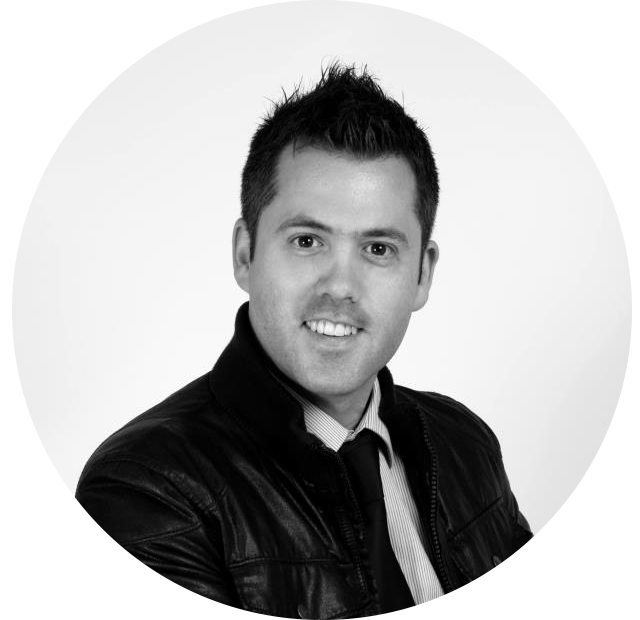 Dan Walters, MA
Practicum/Internship Coordinator
August 24, 2021
A select number of fourth-year students from Ontario Tech's Faculty of Social Science and Humanities (FSSH) spent their summer participating in a first-ever Community Pathways Practicum with local nonprofit organizations. With generous funding from the Government of Canada's Innovative Work-Integrated Learning Program and Co-operative Education and Work-Integrated Learning Canada iHub, the FSSH Experiential Learning Office was able to help underrepresented students gain access to meaningful work-integrated learning opportunities across Durham Region.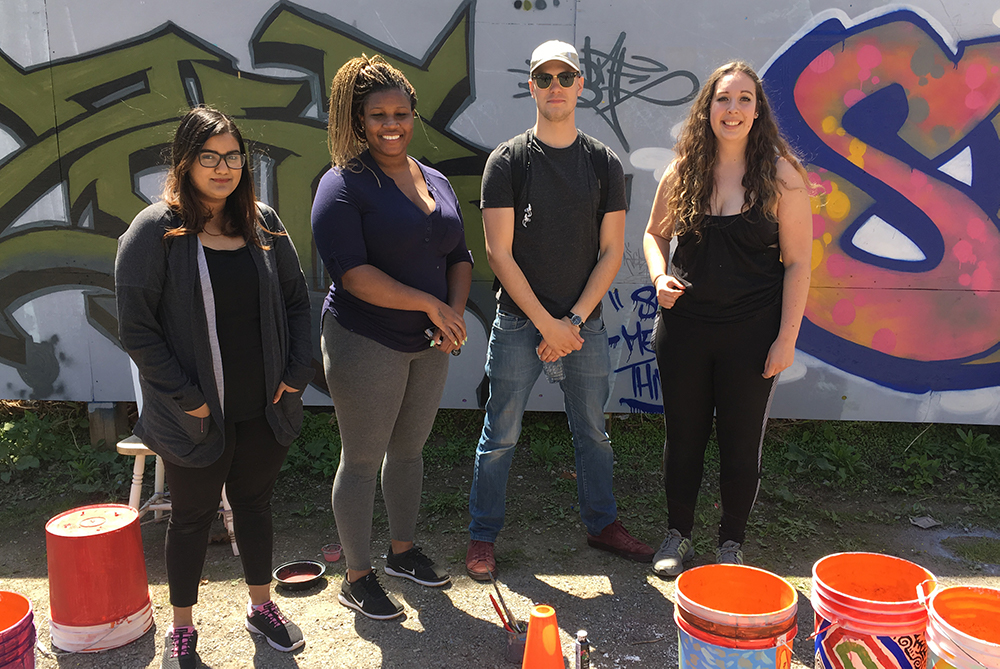 All 19 Community Pathways students delivered presentations on their fieldwork experience at a special end-of-term Showcase on August 4. Approximately 50 faculty, staff, supervisors and a variety of internal and external partners were treated to uplifting stories of resilience, collaboration, and community efficacy. Students expertly shared findings and observations while drawing creative connections between their academic, professional, and personal goals—and the results were overwhelmingly positive and innovative.
On a personal note, it was a genuine honour to play a small role in our students' success. With the dexterous leadership from our wonderful partners and Dr. Peter Stoett, Dean, FSSH, our students incorporated technology-enhanced learning strategies to uncover innovative solutions to our community's most pressing problems. We offered our students a blank canvas and they painted a masterpiece of social impact and community practice—and we couldn't be prouder.
Student testimonials: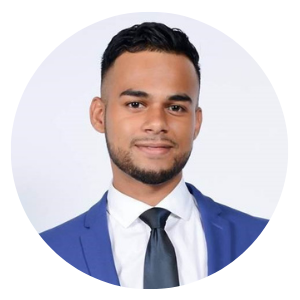 "The pandemic created challenges that called for unique solutions and my practicum allowed me to be a part of something revolutionary. Working closely with my team, I helped develop virtual programming for at-risk youth, with the goal of maximizing engagement and leaving youth with a thorough understanding of programming. I played a key role in restructuring life-altering programming for marginalized youth, while shaping how future programming is designed at Community Justice Alternatives of Durham Region. Knowing that I made a real impact in the lives of others is invaluable."
Brandon Singh, fourth-year Legal Studies student, Community Justice Alternatives

"2021 was the year I was given an opportunity to make a difference as an Ontario Tech student in my community! I worked closely with Durham Deaf Services (DDS) to create a more modernized platform for their community and helped advocate for increased volunteer work and community participation. Being able to express my needs as a Forensic Psych student to my supervisor was heartwarming. I will be continuing as a volunteer throughout the fall and beyond, and am seeking to implement more activities to increase participation and mental health within the DDS community!"
Nikita Noseworthy, fourth-year Forensic Psychology student, Durham Deaf Services
"This experience opened my eyes to issues facing communities around me and the organizations working to combat these problems. Working with Their Opportunity allowed me to understand the importance of addressing youth mental and physical health, especially in disadvantaged youth. Additionally, it was great to experience the process organizations go through to offer their services, especially since this is often unknown to the public, being done behind the scenes."
Shaniece Allen, fourth-year Psychology student, Their Opportunity
"I was given the chance to work with The LivingRoom Community Art Studio alongside art therapist, Mary Krohnert. Despite the short time frame for the practicum, Mary helped make my time meaningful and impactful. I was able to not only become part of a community but also give back to that community. I was able to meet the kinds of people who make the LivingRoom a part of their lives; people from all over Ontario and Quebec who I may never have met otherwise. Though I was supposed to be a kind of staff figure, I feel as though I ended up learning a lot more than I taught. I think that is the point of art therapy and community artwork. I think the point is to open yourself up and soak in everyone else's art and words. I think the point isn't to learn art, but rather, connectivity. And there's always something more to be learned about how to get along with people from different walks of life."
Kathleen Hiscock, fourth-year Forensic Psychology student, The LivingRoom Community Art Studio