Keeping the digital world accountable
Throughout history, technological advances have shaped and changed our world by creating faster, more efficient methods while simultaneously shifting the workforce by creating new jobs and eliminating others. The twenty-first century has witnessed automation infiltrate human life where technology can monitor movements, vital signs and sleep patterns. With the increasing use of such technologies as Artificial Intelligence (AI), the Internet of Things and big data by individuals and corporations alike, another dimension pervades the digital world – their social and ethical implications.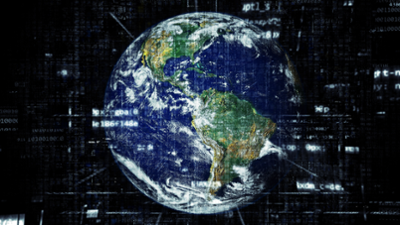 Digital Life Institute is a research entity at Ontario Tech University that was established in Spring 2020 to examine the human and social variants of digital technologies in order to broaden our understanding of their impact on humans. Led by Dr. Isabel Pedersen, Director, the Institute consists of an international partnership of interdisciplinary researchers working on the social implications of disruptive technological advancement, embodying Ontario Tech University's priority to improve the lives of humans and the planet through the ethical application of technology. Institutional partners now include University of Minnesota, Temple University, Texas Tech University, Concordia University, and Ingenium Canada Science and Technology Museum.  
Scholarly collaborations include research clusters created according to a theme that examine such topics as the implications of Artificial Intelligence (AI), digital literacy and how people learn about and adapt to emerging technologies, and digital cultural heritage and how society records past events and places in digital contexts. Researchers and curators use Fabric of Digital Life, a repository created and edited by Dr. Pedersen, to collect and track emerging embodied computing platforms with the goal of making this information available to the public, unveiling their implications. Other notable works include a recent edited book, Embodied Computing: Wearables, Implantables, Embeddables, Ingestibles (Isabel Pedersen and Andrew Iliadis, MIT Press, 2020), a forthcoming book, Writing Futures: Collaborative, Algorithmic, Autonomous (Ann Hill Duin and Isabel Pedersen, Springer) that examines the future of writing, and journal articles like, "Metaphors, Mental Models, and Multiplicity: Understanding Student Perception of Digital Literacy."        
For more information on Digital Life Institute contact info@digitallife.org, or for research collaboration, contact Dr. Isabel Pedersen at director@digitallife.org.