Tech With a Green Governance Conscience
Ontario Tech University researchers from the Faculty of Social Science and Humanities (FSSH) and the Digital Life Institute's Sustainability, Equity and Digital Culture research cluster hosted a symposium on January 26 and 27, 2023 to explore the interconnection between technology, society and ecology. 
Tech with a Green Governance Conscience: Exploring the Technology-Environmental Policy Nexus, an event funded and supported by the Social Sciences and Humanities Research Council, featured international keynote speakers who discussed:
The intersection between advanced technology and the drivers and impacts of the triple planetary threat: climate change, biodiversity loss, and pollution.
How governments are using technology for environmental protection and risk assessment, from remote sensing to geo-engineering to artificial intelligence and other tech.
The promising role of emerging technology in environmental regulation: ethical and practical concerns.
Speakers in order of presentation
Day One
Opening Remarks:
9:00 to 9:20 am
Les Jacobs, VP Research and Innovation, Ontario Tech University
Peter Stoett, Dean of Faculty of Social Science and Humanities, Ontario Tech University, co-chair, IPBES Assessment on Invasive Alien Species
Delon Omrow, Postdoctoral Fellow in Transnational Eco-violence Studies, Ontario Tech University
Morning presentations A:
9:20  to 9:40 am: Adrian Loo, Wildlife Management and Senior Director, Singapore Botanic Gardens - "Singapore's Centre for Wildlife Forensics - Using Science and Tech to Fight Illegal Wildlife Trade"
9:40  to 10:00 am: Simone Haysom, Thematic Lead on Environmental Crime, Global Initiative Against Transnational Organized Crime - "'Imagine it's a mall': describing the dynamics of online illicit markets in endangered species"
10:00 to 10:20 am: Michelle Anagnostau - PhD candidate and SSHRC Doctoral Fellow, University of Waterloo - "Public sentiment analysis of exotic pet trade in Canada"
Keynote presentation:
10:30 to 11:00 am: Michael Enns, Director General, National Priorities and Planning - Title: "Technology and Data Science in Environmental Enforcement"
Morning presentations B:
Afternoon presentations C: 
Afternoon presentations D: 
Open discussion and closing remarks: 
5:00 to 5:30 pm: Peter Stoett and Delon Omrow
Day Two
Opening remarks: 
8:45 am - Peter Stoett
Day two morning presentations E: 
9:00 to 9:20 am: Timothy MacNeill, Senior Teaching Professor and Director of Sustainability Studies, Ontario Tech University - "Sustainable Development, Degrowth, and Technological Innovation"
9:20 to 9:40 am: Denina Simmons, Assistant Professor, Canada Research Chair in Aquatic Toxicology, Ontario Tech University - "Pandemics and Wastewater – new methods for Community Health in a fast-changing World"
9:40 to 10:00 am: Africa Flores-Anderson, PhD. Candidate, McGill University - "Earth Observation's Potential for Environmental Management"
Day two keynote presentation: 
10:00 to 10:30 am: Sheldon Jordan, Analysis Coordinator for Illicit Markets, INTERPOL - "Compliance and Enforcement in a Brave New (Green) World"
10:45 to 11:00 am: Reflections from Phill Cassey, Head of the Department of Ecology & Evolutionary Biology, and the Invasion Science and Wildlife Ecology Group, University of Adelaide
Working groups 
11:00 am to 12:45 pm: Working group themes (to be refined)
How does technology advance the identification and understanding of environmental problems and sustainability concerns? Are there lessons from the COVID-19, epidemiology, and biosecurity interface?
Can local communities be more engaged in the process of technological governance – or, are we slipping further into an authoritarian technocracy that renders local voices powerless?
How can we ensure multi-stakeholder collaborations in digitized environmental governance are inclusive and equitable, given the issues surrounding access to data and ownership over technology
Is there a justifiable need for sacrificing democratic legitimacy/participation in cases where environmental destruction has become (or is threatening to become) catastrophic?
Are autonomous AI systems engaged in environmental crime prevention and other policy areas a threat to human rights and ingenuity?
Is the extensive use of big data in forecasting risk and developing policy also contributing to environmental justice and security?
Open discussion, future research directions: 
Moderators: Peter Stoett and Delon Omrow
Closing remarks: 
3:15 to 3:30 pm: Phill Cassey, Peter Stoett and Delon Omrow
Registrant list included: 



Attendee: Shilpa Dogra
Bio: Dr. Shilpa Dogra is an exercise physiologist focused on improving health and performance through evidence-based exercise prescription. Dr. Dogra's two main areas of research are asthma and aging. Work in the area of asthma is primarily laboratory-based and incorporates the use of physiological measures to understand the acute and chronic response of the airways to different types of exercise. Work in the area of aging is primarily epidemiological and community-based. Large epidemiological datasets are used for secondary analysis, and community interventions are run in partnership with local seniors' centres.
---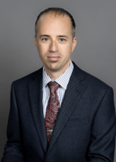 Attendee: Derek Giberson
Bio: Currently a city councillor in Oshawa. He is a Durham College alum, a parent by previous vocation, a Canadian music industry professional, and a (proud!) downtown Oshawa resident. Community service and working for the greater good are at the very core of my values. I believe that change for the better is possible.
---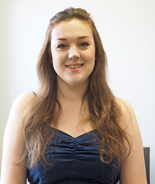 Attendee: Victoria Ginsley
Bio: Victoria Ginsley completed her undergraduate degree and her master's degree in Criminology at Ontario Tech University. She is currently completing her PhD in Criminology and Social Justice under the supervision of Dr. Carla Cesaroni and Dr. Barbara Perry. For her master's research, Victoria surveyed undergrad students on their perceptions of the trans community. For her PhD, she will continue her research by interviewing members of the trans community about their interactions with the justice system. She has also done research on bondage, discipline, sadism and masochism, and de-stigmatizing the kink community. Victoria hopes to one day be a professor and teach courses on gender and sexuality.
---

Attendee: Shehroz Khan
Bio: Shehroz Khan currently works as a Scientist in the Artificial Intelligence & Robotics for Rehab lab at the Toronto Rehabilitation Institute (TRI). He obtained his Ph.D. degree from the University of Waterloo, Canada, in 2016 and his Master's degree in 2010 from the National University of Ireland Galway, Ireland.
---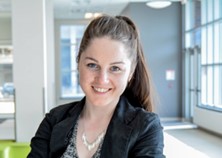 Attendee: Caileigh MacIsaac
Bio: Caileigh is a Senior Analyst with the leading ESG consultancy, Quinn+Partners. From her background in market research, she is well-versed in public policy, sustainability certifications and renewable energy development. With experience in project management, research, analysis and communications, Caileigh applies her skills to help implement data-driven decision-making in the execution of clients' sustainability programs.
---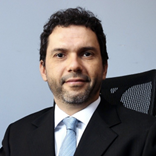 Attendee: Rodrigo Mayrink
Bio: My research focuses on the use of stable isotopes as a tool to discriminate captive x wildlife animals and to identify the geographic origin of animals seized from illegal trade, especially in the Amazon region. Furthermore, I participate in research initiatives to apply stable and radiogenic isotopes in attributing the origin and/or authenticity of other types of criminal evidence, such as wood from illegal deforestation, pollutants, illicit drugs, and defrauded food.
---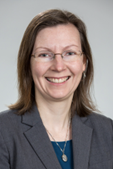 Attendee: Jennifer McKellar
Bio: Dr. McKellar is taking a big-picture view of energy supply and uses, it to understand the associated costs and environmental impacts. The results can be used by government, industry, technology developers and individuals to inform decisions and policies on energy. The ultimate goal is to help society develop and implement sustainable energy systems.
---

Attendee: Faheem Uddin Mohammad
Bio: Outreach/Co-Ordinator for various Women's Safety & Empowerment initiatives in India and at a Global level. Working with various corporate companies, government bodies and NGOs levering technologies, striving towards eliminating all forms of discrimination against children/women, human rights, and environmental crimes. Believes in education, engagement, and raising awareness.
---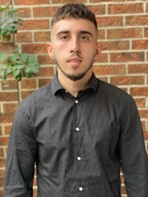 Attendee: Adam Rodrigues
Bio: Adam Rodrigues completed his Honours Bachelor of Arts at York University, where he studied Criminology. He is currently pursuing his Master's degree in Criminology at Ontario Tech, with hopes of further progressing to gain his Ph.D. Adam is interested in researching both green and corporate crimes. Adam is currently working to develop an international database centred on environmental crimes and the policies surrounding them. His thesis work is focused on the state-corporate harms in chemical valley and the linkages between the neoliberal state of the political economy and Canada's colonial history.
---

Attendee: Langis Roy
Bio: Langis Roy received a B.A.Sc. degree in electrical engineering from the University of Waterloo, Waterloo, ON, Canada, in 1987, and M.Eng. and Ph.D. degrees in electrical engineering from Carleton University, Ottawa, ON, Canada, in 1989 and 1993, respectively. He is currently the Deputy Provost for Ontario Tech University and previously served as Dean for the School of Graduate and Postdoctoral Studies at Ontario Tech University, Oshawa, ON, Canada. He has coauthored over 100 scientific papers. He holds three patents on system-on-package designs. His current research interests include microwave electronics, high-performance electronic circuit packaging, integrated active antennas, reconfigurable microwave components, wireless sensors, and aerospace/automotive applications, now extending to terahertz biosensing and wireless power harvesting.