Highlighting the accomplishments of FSSH faculty at Ontario Tech University
Leslie Ishimwe, Communication and Digital Media Studies student
November 11, 2022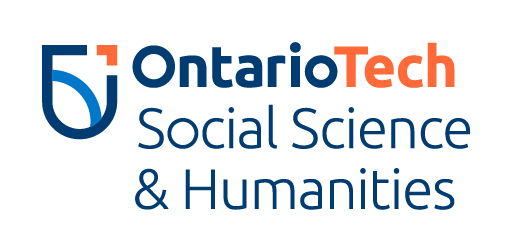 October was indeed a busy month for the Faculty of Social Sciences and Humanities (FSSH). Our hardworking and dedicated faculty members received awards and were appointed as co-chairs in several institutions.
In 2019, Dr. Peter Stoett, Professor and Dean of FSSH at Ontario Tech University, was named Co-Chair of an assessment for the Intergovernmental Science-Policy Platform on Biodiversity and Ecosystem Services (IPBES). On October 13, 2022, the organization received the Gulbenkian Prize for Humanity, worth approximately $1.34 million, along with the Intergovernmental Panel on Climate Change. IPBES is the leading international body devoted to comprehending the status of biodiversity globally. It produces analyses written by leading specialists from around the world to promote its stance that policy decisions must be based on scientific evidence. Click here for more details on the story. 
The United Nations Educational, Scientific, and Cultural Organization (UNESCO) appointed Dr. Barbara Perry as chair of hate crime studies. Dr. Perry is a criminology professor and Director of the Centre on Hate Bias and Extremism. Her work includes policing diverse communities, building resilience among marginalized communities, and issues of diversity and justice more broadly. She also participated in a panel discussion on the Global Dimensions of Hate on November 15th from 10 a.m. to 1 p.m. Read the full story about her appointment, here. 
Dr. Vivian Stamatopoulos, Associate Teaching Professor in Criminology, received the Orville Thacker Award from the Ontario Health Coalition. The Orville Thacker Award honours exceptional dedication and contributions enhancing the quality of public health care for the elderly in Ontario. It is given to a person or organization whose voluntary contribution supports the fundamental principles of fairness, equity, and compassion enshrined in the Canada Health Act and underpins Public Medicare in Canada. 
CityNews interviewed Dr. Emilia King, an assistant professor at Ontario Tech University, for her award winning podcast, "Catch Him If You Can," which was pivotal in helping police apprehend a serial con-artist who had been on the run for almost a decade. The seven-part series was produced by Dr. King's production company, Pink Moon Studio in partnership with Frequency Podcast Network, and co-created with her partner, Dr. Maggie Reid. According to Dr. King, the purpose of the podcast was to shine a light on the gaps in our criminal justice system that tend to neglect female victims of romance scams, and allow serial con artists to evade capture. The series mixes documentary with scripted moments to allow listeners to really experience the cons firsthand. 
Dr. Alyson King, Associate Professor and Associate Dean, Undergraduate Student Experience, will be the next co-chair of the Indigenous Education Advisory Circle (IEAC) and the President's Indigenous Reconciliation Task Force at Ontario Tech, alongside Julie Pigeon, the Education Advisor at the Mississaugas of Scugog Island First Nation. Dr. King conducts research to better understand student experiences as she incorporates Indigenous experiences and belief systems.  She has also developed a minor program on the politics of Indigenous rights, which started this fall. Click here to learn more about the program.